Book Full Focus's Speaking Team for Your Next Event
Inspire your audience with the strategy, tools, and insight to win at work and succeed at life.
Book Speaker
You Don't Have to Choose
According to the Department of Commerce, 80% of new businesses fail within the first five years. The reward for the winners? An ongoing struggle to balance the demands of business with the responsibilities of life.
Society tells us that if we work harder and longer, we'll achieve more . . . But all too often, this is just a recipe for burnout, exhaustion, and business failure.
You don't have to choose between work and life if you want to succeed.
At Full Focus, we believe in a better way. We teach The Double Win: winning at work and succeeding at life. No more 80-hour work weeks. No more stagnated results. No more wondering if what you're doing is actually worth the effort.
By booking Michael Hyatt's speaking team, you can inspire your audience to accelerate their results without overwhelm and exhaustion.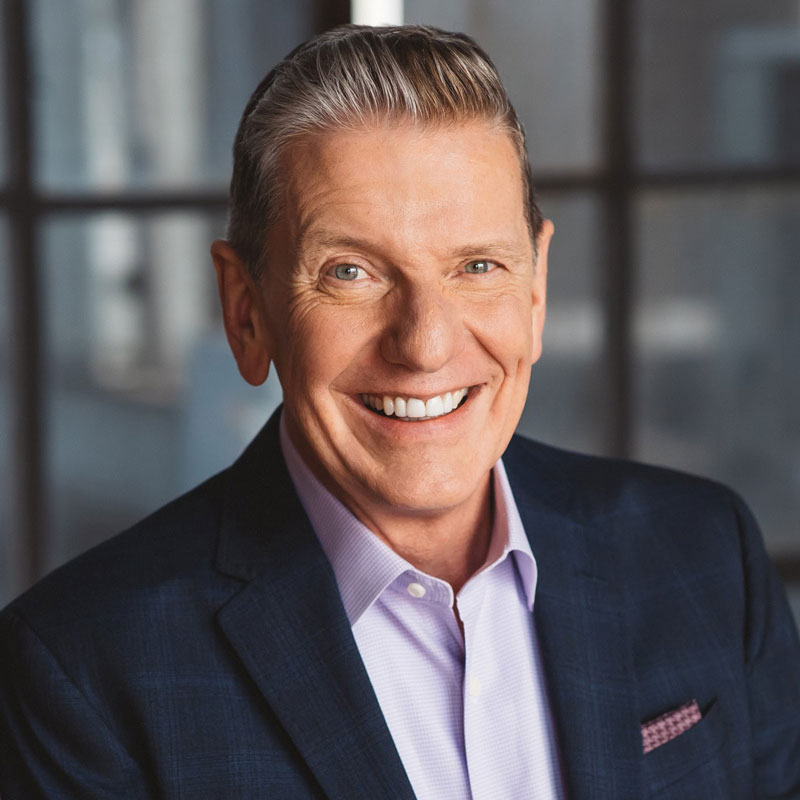 Michael Hyatt
Michael Hyatt is the Chairman and founder of Full Focus. He has scaled multiple companies over the years, including a $250M publishing company with 700+ employees and his own leadership development company that has grown over 60% year over year for the past 4 years. Under his leadership, Full Focus has been featured in the Inc. 5000 list of the fastest-growing companies in America for three years in a row and in 2020 the company was named to Inc.'s Best Work Places list. He is also the author of several New York Times, Wall Street Journal, and USA Today bestselling books, including Platform, Living Forward, Your Best Year Ever, Free to Focus and his newest book The Vision Driven Leader. He enjoys The Double Win with his wife of 40+ years, five daughters, and nine grandchildren.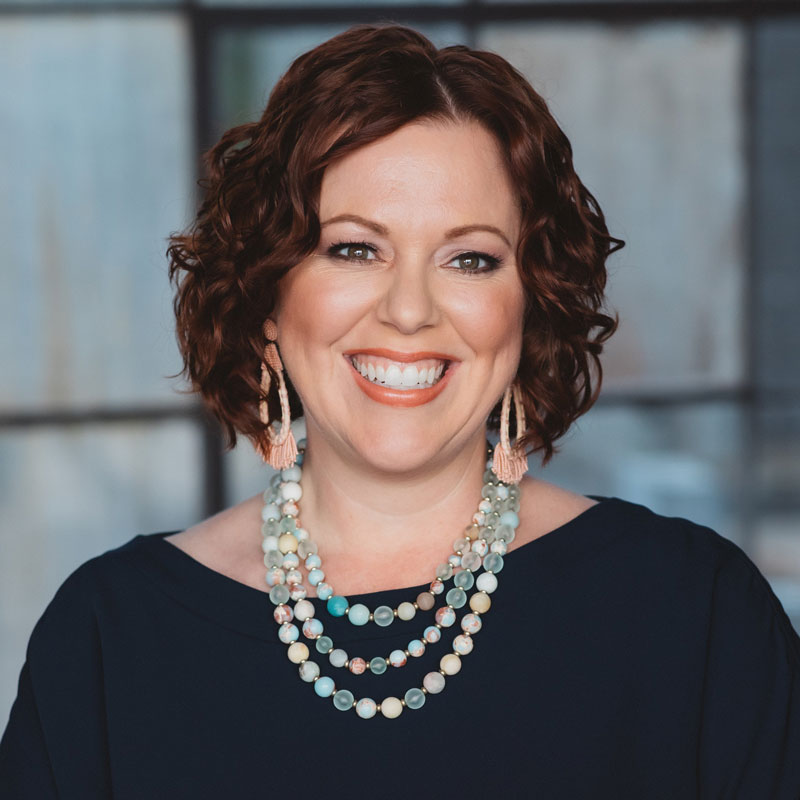 Megan Hyatt Miller
Megan Hyatt Miller is the President and Chief Executive Officer at Full Focus. She is also the co-host of the Lead to Win podcast, which is consistently featured in the Top 100 of iTunes. As a leader of leaders, she is the grand architect of Full Focus's successful, achievement-focused culture. Today, she teaches other companies how to practically craft a company culture that makes The Double Win effortless. She enjoys free time with her husband and five children.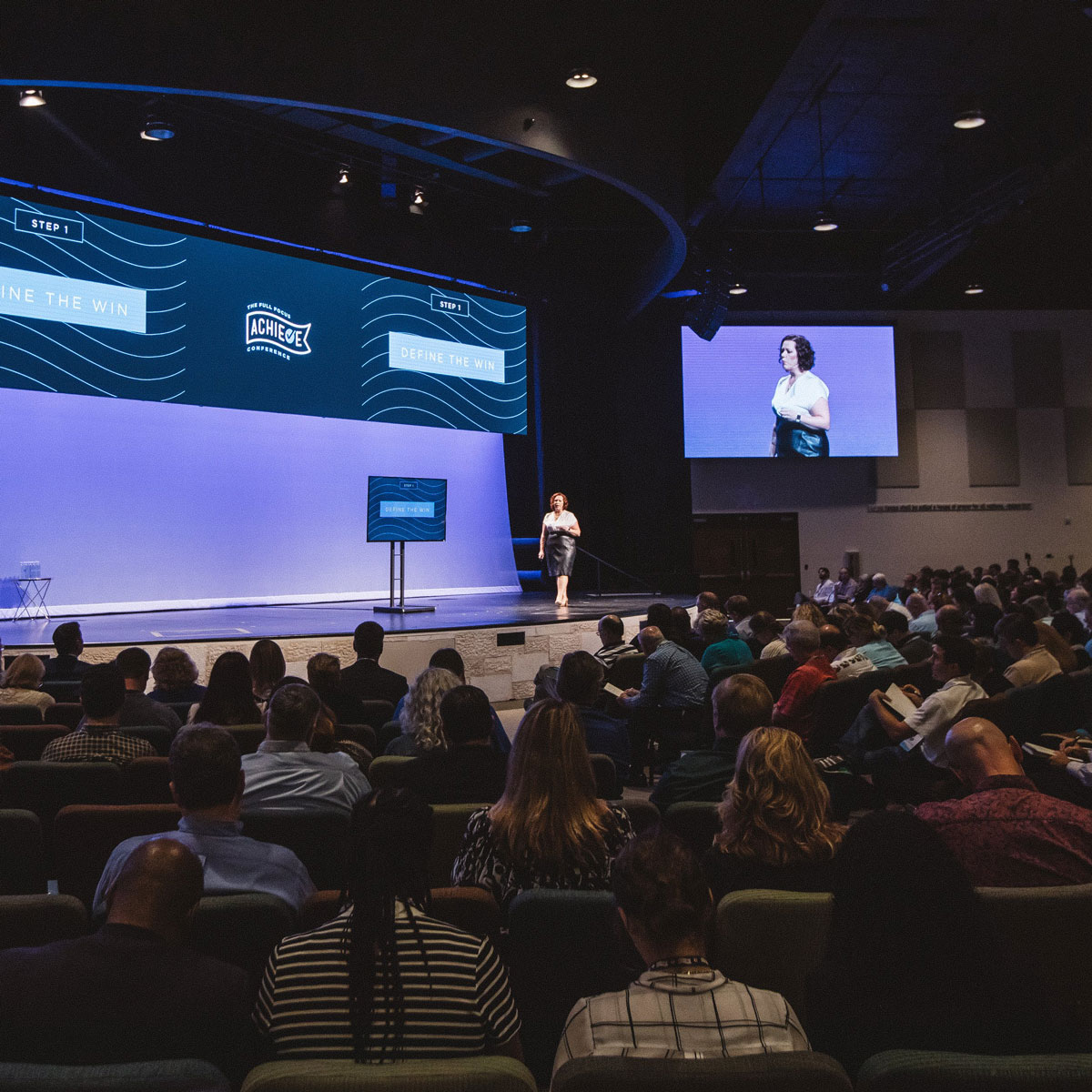 A Talk with Life-Changing Results
The Double Win
A 4-Step Approach to Scaling Your Business Revenue While Working Less
Too many business leaders try to scale their businesses by focusing on everything at once. If everything is the focus, nothing is the focus, and results crumble.
The Double Win reveals a proven four-part framework for growing your business with ease and clarity without adding more hours to your work week. If your audience follows this step-by-step process, they'll leverage the power of focus to scale their results faster.
Our clients consistently grow their revenue by 67% in one year while working 11 hours less per week using this practical and systematic approach.
Praise for Michael Hyatt & the Speaking Team
"As the event planner, working with Michael and his team before the event was not only smooth but fun. These folks are great. They made my job so much easier… They are still talking about his presentation months later!"
Bo Barron
VP of Organization Development, Sperry Van Ness International
"Delivering a message with authority born of experience, Full Focus has given a voice to a generation of leaders, illuminating the path to great influence. They challenge me to be my best and walk the talk!"
Mark Miller
Vice President, Organizational Effectiveness Chick-fil-a
"Believe me, I have heard many CEOs address an audience. I have only seen one, however, with the unique ability to combine humor and content, then deliver it with credibility and a humble attitude. Michael Hyatt is the very best."
Andy Andrews
New York Times Bestselling Author and International Speaker
"When we invite outside speakers to our conferences, we feel fortunate if they get to first base. Michael Hyatt hits home runs."
Ken Davis
President, Dynamic Communicators, Inc. Author, Entertainer, Trainer
"In an environment where change is a constant and plans rarely survive first contact, Michael Hyatt and Company's techniques on goal setting, time management, and focused execution have made a profound difference. In particular, Blake Stratton's presentation struck a chord with the balance that is missing in the majority of our team's lives - He clearly showed how despite our operational tempo, we can both succeed at work and win at life."
Eric Scherrer
Major, United States Marine Corps
"Michael Hyatt has a knack for making the complex simple."
Dan Sullivan
President, The Strategic Coach Inc.
Interested in Booking a Speaker from Full Focus?
Complete the form below and our team will be in contact with you shortly.